EXPERIENCED TEAM READY TO HELP​
We understand the challenges our clients are facing, and we know how to secure results on their behalf.
WE DON'T GET PAID UNLESS YOU WIN​
We charge our clients nothing until we secure them a financial recovery.
LOCAL LAWYER IN AUGUSTA, GA​
Not only is our practice based in Augusta, so are we. We live right where our clients are.
Let Us Help You
Everyone knows what it's like to drive by a large commercial truck and feel intimidated by their size, weight, and speed.
Tractor-trailers can measure up to 70 feet long. When fully loaded, they weigh up to 80,000 pounds. With that much force behind them, coming to a complete stop takes 20 to 40 percent longer than in ordinary cars. As you might imagine, if there's a collision, the damages can be catastrophic.
Unfortunately, truck accidents happen more often than you might realize. More than 100,00 people are injured in truck accidents in the U.S. every year — and most of the victims (nearly 75%) are the occupants of passenger cars, not the truck drivers themselves.
We Represent Your Interests
If you have been injured in a truck accident in Augusta — or if your loved one has been killed in one of these terrible collisions — you or your family may be entitled to substantial compensation.
Sadly, getting full and fair compensation after a truck accident can be a challenge. Corporate freight carriers and their insurance providers are not eager to pay out damages. Too often, they make the process very difficult for victims.
An experienced Augusta truck accident lawyer can help. At M. Austin Jackson Attorney at Law, we have a track record of representing truck accident victims in Georgia and getting them the financial justice they deserve.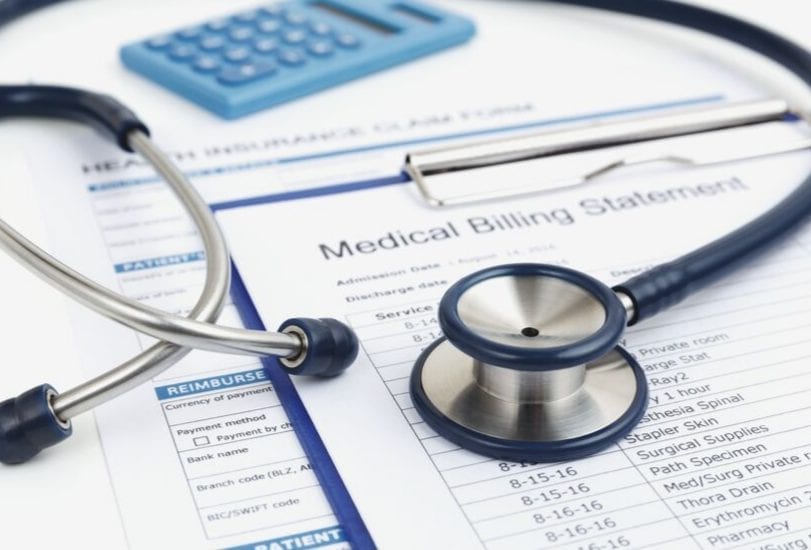 MOST FREQUENT QUESTIONS AND ANSWERS
No two cases are quite alike. The amount of financial compensation available in your claim will depend on a number of factors, including (but not limited to):
The severity of your injuries
The nature of any other damages you might be able to claim
The number of parties liable
Whether you were partially at fault too (note that this is not a bar to recovering money in many cases)
The relevant insurance policy limits
Any statutory caps or limitations that might apply
All the other factors and circumstances surrounding your claim.
We understand, however, that your potential for financial recovery is an important part of your decision about whether to take legal action. We also understand how important that money is to you and your family — you've suffered real losses, you may have missed work, you have bills to pay, and so on.
While no one can promise specific results in advance, what we can offer you is a free, no-obligation consultation with our Augusta personal injury lawyer. Call us or contact us online, tell us about your situation, and we can help you learn more about the damages you might be entitled to.
We can also tell you how much money people with similar claims have recovered in Georgia in the past.
In some cases, you may be entitled to much more money than you realize. For that reason, it is important to discuss your claim closely (and confidentially) with an experienced attorney before making any decisions about your legal rights.
Injuries in a commercial trucking accident in Augusta may include:
Whiplash / soft tissue injuries
Internal injuries
Bruises or lacerations
Fractured or broken bones
Spinal injury
Paralysis
Emotional distress
The Augusta truck accident lawyers at M. Austin Jackson Attorney at Law have experience working with a wide range of accident types and injuries. We can help you and your family understand the damages to which you might be entitled under Georgia personal injury law.
The overwhelming majority of truck accidents in Augusta are caused by negligence. Common examples include:
Speeding
Tailgating
Improper vehicle maintenance
Drowsy driving
Impaired driving (alcohol, prescription drugs, illicit drugs, over-the-counter medications)
Improper driver training / negligent hiring by the carrier
Unlicensed drivers (truck drivers require special licensing)
Distracted driving (e.g. texting, GPS devices, using a radio, etc.)
Failure to yield
Running red lights or stop signs
At M. Austin Jackson Attorney at Law, we work with outside investigative specialists and expert witnesses as needed to identify the true causes of a truck crash and identify any contributing negligence.
Has an insurance adjustor discouraged you from contacting a lawyer? Have you heard from friends or family members that attorneys are too expensive or that they require hefty retainers? For some kinds of lawyers, that is true. But when it comes to hiring a truck accident lawyer, those "rules" don't apply.
In fact, hiring an Augusta truck accident lawyer at the Jackson Law Offices, P.C. won't cost you anything upfront at all.
Our office represents truck accident victims in Georgia on a contingency fee basis. That means we will never charge you a fee for our legal services unless and until we get you money.
If we do succeed, our fee will be only a percentage of your overall recovery.
If we don't succeed, you don't have to pay us a single cent. We take the risk of losing so that you don't have to risk anything at all. This gives us an incentive to fight hard for our clients, and we think it shows: in the majority of our cases, we have gotten a fair settlement for our clients without having to go to court. (Of course, we are always prepared to take our clients' cases all the way to a trial whenever necessary.)
Additionally, we offer a no-cost, no-obligation consultation before you even decide whether to hire us. It's your chance to get preliminary answers to your questions, as well as a general understanding of your rights under Georgia personal injury law.
In many cases, we are also able to advance any costs of litigation so that you don't have to pay anything up front in order to pursue the justice you deserve.
When an insurance company offers you money, it's tempting to take it. But before you do, there are a few things you should know:
Once you accept a settlement offer, there's no going back. You'll have to agree never to ask the insurance company for more money relating to this same accident — and that agreement is (generally speaking) binding.
But what happens if you end up with more medical bills than you realize? Or if your injuries suddenly get worse instead of better? What if a wound doesn't heal properly or a serious infection sets in?
Such unforeseen complications are not uncommon after a truck accident. Before you accept an offer, talk to an experienced Augusta truck accident lawyer and make sure you understand all of the past, present, and future damages to which you may be entitled.
Insurance companies are notorious for making "lowball" offers. Corporations don't offer people money because they have a big heart. In many cases, they do it to save themselves money in the long run. Before you take that settlement, make sure it fairly values the full extent of your losses.
The insurance company doesn't want you to hire a lawyer. Studies show that accident victims who hire a personal injury lawyer ultimately tend to recover larger amounts of money.
The insurance company doesn't want have to deal with aggressive negotiations, and they certainly don't want to go to trial. Their best hope is that you'll take a quick, low-cost settlement and make the whole thing go away. But your lawyer can stand in your corner and look out for your best interests. They can help you identify insurance tactics and negotiate from a position of knowledge and strength.
While any auto accident claim can present certain challenges, truck accident claims tend to be especially complex. Why? Let's look at a few common factors that tend to complicate the claims process when a large commercial vehicle is involved.
Truck accident claims may involve more than two parties. The victim, for example, might have a claim for compensation against:
The driver
The driver's employer
The insurance company
The driver of a third vehicle involved in the accident
The state government (if, say, road conditions were partially responsible for the crash)
Other parties, depending on the circumstances
When an accident involves numerous parties, each of those parties is likely to mount a defense against allegations of liability. The various defendants might also point the finger of blame at one another (or even file litigation against each other). The landscape can become complex quickly.
Some types of accidents are unique to large trucks. Examples include:
Jack-knife accidents (where a tractor-trailer turns in on itself, with the trailer folding in on the tractor at a 90-degree angle)
Improper or overloaded cargo accidents (where cargo spills out of a truck because of improper storage and loading… or a truck crashes because it is carrying too much cargo / the wrong kind of cargo)
Tire blowouts (owing to their weight and extensive hours of operation, commercial trucks are especially vulnerable to tire blowout)
Runaway truck accidents (where the driver loses control and cannot bring the truck to a stop)
Vehicle rollover accidents (often caused by a foreign object or "tripping hazard" in the roadway… trucks are more susceptible to rollover, owing to their high center of gravity)
Swinging turn accidents (where the truck driver swings left to make a wide right turn, potentially striking vehicles or pedestrians on either side)
Underride accidents (where a truck stops suddenly, causing ordinary passenger cars to rear-end the truck and run up under it)
Blindspot accidents (truck drivers have more substantial "blind spots" than other vehicles, so they must be especially careful when making turns or changing lanes)
Because truck accidents are so common and so devastating, the state and federal legislatures have enacted special rules that apply specifically to commercial truck drivers. One important example is found in the federal Hours of Service Rules, which govern how long a trucker can drive before taking a break for resting and sleeping.
Too often, carrier companies overschedule their drivers, leading to a breach of these rules. Accident victims should seek legal representation from an attorney with specific experience in the unique legal issues that truck accidents can present.
Sadly, the injuries in truck accidents tend to be quite serious. With more severe injuries come more substantial financial damages.
Because there may be a larger dollar amount on the line, trucking companies and their insurers sometimes take a more aggressive or defensive stance against allegations of liability. They will do anything they can to save themselves money.
When the stakes are high and the opposition intense, it is in your best interest to seek legal representation right away.
Insurance companies are just that — companies. They are large and resourceful, with enormous budgets and an army of lawyers. Pursuing a claim against them can feel scary or intimidating. Getting a fair shake from an insurance adjusters might even seem impossible.
When dealing with an insurance company after an Augusta truck accident, there are a few things you should know:
They are not on your side. Insurance companies look out for their own financial interests. No matter how many commercials they run promising to be your neighbor or stand by your side, they are ultimately interested in profit and self-preservation. They do not represent you, they are not your advocate, and they won't lose any sleep at night if you don't get the money you deserve. Unfortunately, insurance companies train their adjusters to find ways to reduce payouts and/or deny claims.
They will use your statements against you. Be very careful when talking to an insurance adjuster. They might seem friendly, but even a seemingly innocent statement can be turned against you. For that reason, it's best to let a lawyer do all the talking for you. (The insurance company might ask you to give a recorded statement… generally speaking, you should refuse until you've discussed it with a lawyer.)
You have rights. The insurance adjuster might make it seem like you're lucky to get any money at all. But at the end of the day, you are entitled to recover for the losses you've experienced as a result of their policyholder's negligence.
The insurance company is not entitled to shortchange you just because it wants to save itself money. An experienced, aggressive lawyer can work strategically to persuade the insurance company that it has an obligation to pay and that doing so (without going to trial) is in everyone's best interest.
Testimonials
You went the extra mile to help get my life back on track. Having a great lawyer like you put all my worries away.




Debra B.




Aiken, SC

If you are injured and need a real lawyer, not a television lawyer, then call Mr. Austin Jackson.




Sonia M.




Duluth, GA

In trial (which we won!), I felt comfortable, informed, and ready. He did a great job…all the way to the bank!




Phaedra S.




Augusta, GA
Read More Testimonials
Need a Truck Accident Lawyer in Augusta? Call Us Today
Crashes involving commercial vehicles are serious, and they can be devastating for victims. When you've suffered extensive damages, you can't afford to let the insurance and trucking companies determine how much compensation you get.
Protect your rights to maximum compensation by contacting Augusta truck accident attorney M. Austin Jackson for a free case review.
GET A FREE CONSULTATION TODAY
Contact Form
Contact Form